Durable
Cake Snacks
The delicious way to take a break
More cake for everyone? Yes, please! Cake Snacks, cake bars, cake rolls or cakes snack minis in a compact snack size are the perfect piece of cake at break time. We offer our customers attractive private label options for their company or brand.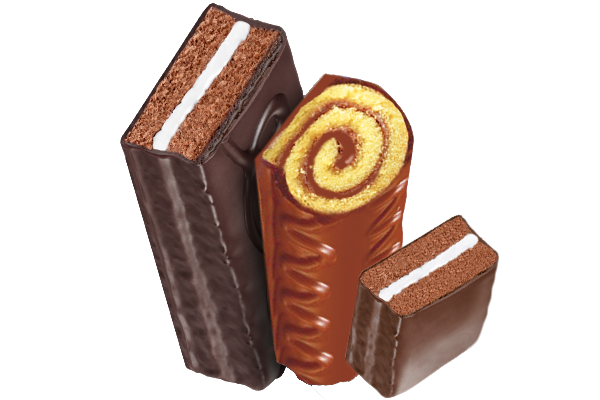 Fluffy sponge cake with a delicious cream filling, covered with crisp coating guarantee little pleasure breaks anywhere and at any time. Careful selection of only the best ingredients and excellent quality, no artificial colours, preservatives or hydrogenated fats can only mean one thing: Our delicious Cake Snacks are a great treat for both children and adults
Cake bars or sponge cake rolls: There is something for every taste among our range. Products are available in a variety of packaging units and creative design.
Best ingredients
Premium raw materials
No artificial colours or preservatives
No hydrogenated fats
Long lasting freshness
Ambient storage
State-of-the-art production standards
Mature manufacturing processes
Target group-based solutions
A variety of pack sizes: single and multi-packs
Different types of Cake Snack forms: Bars, Sponge Cake Rolls and Mini Rolls
Great variety of products
Cake Snack


Packaging Units

We package your success
You select, we package … your TSC Cake Snacks. We offer a variety of packaging solutions and sizes, providing the right packaging option for every target group and every type of merchandise presentation.
Cake Bar Cocoa 
Cake Bar Cocoa Mini 
Cake Roll Nut 
Mini Roll Hazelnut 
Mini Roll Strawberry