Enjoy Milk Snack Choco & win a plush Trolls figure!
The Trolls family is coming to the chiller cabinets with our Milk Snack in the popular Choco variety with a new, eye-catching design! But it's not just in the chiller cabinet that the Trolls characters are causing a sensation – maybe they'll soon be in your home too? 😊
In addition to the excellent taste of our Milk Snack Choco with it's light and airy whole milk cream, the chocolate tongue inside the snack and it's crispy dark chocolate coating, a great sweepstake for a plush Trolls figure is also waiting for you!
How can I win?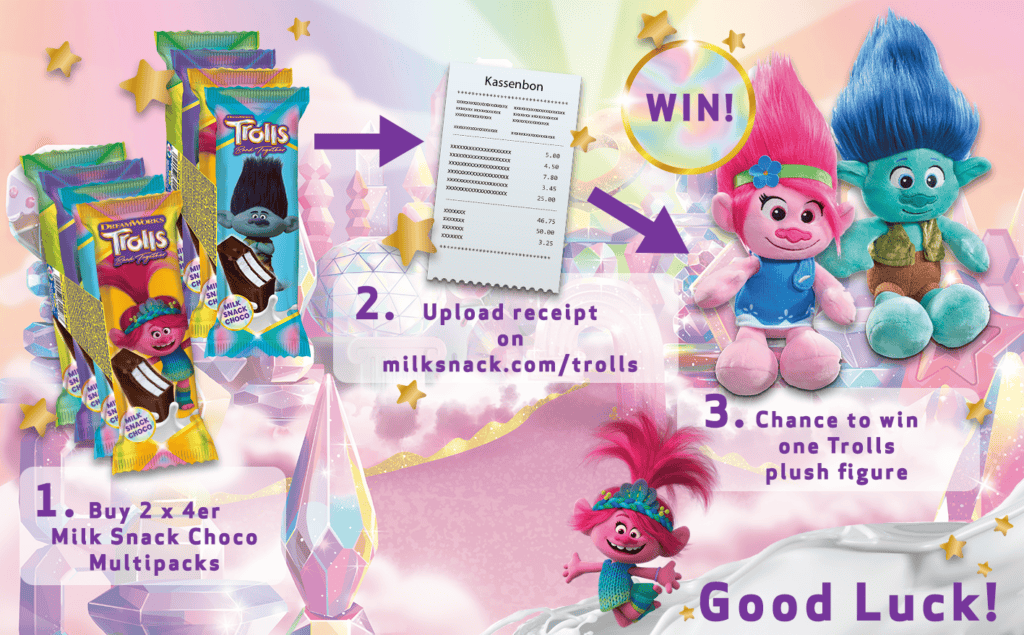 Every week up to and including 31/12/2023, ten lucky winners will be selected at random to receive a Trolls plush figure (Poppy or Branch).
The best thing to do is to head straight to the refrigerated shelf, buy two Milk Snack Choco 4-packs and upload your receipt in the form below.
"*" indicates required fields
You can find the conditions of participation here.