 Milino
Always worth a break!
MILINO Milk Snacks are a delicious pleasure for the whole family. The combination of top quality, perfect value for money and eye-catching packaging makes MILINO the best alternative to leading brands.
To Website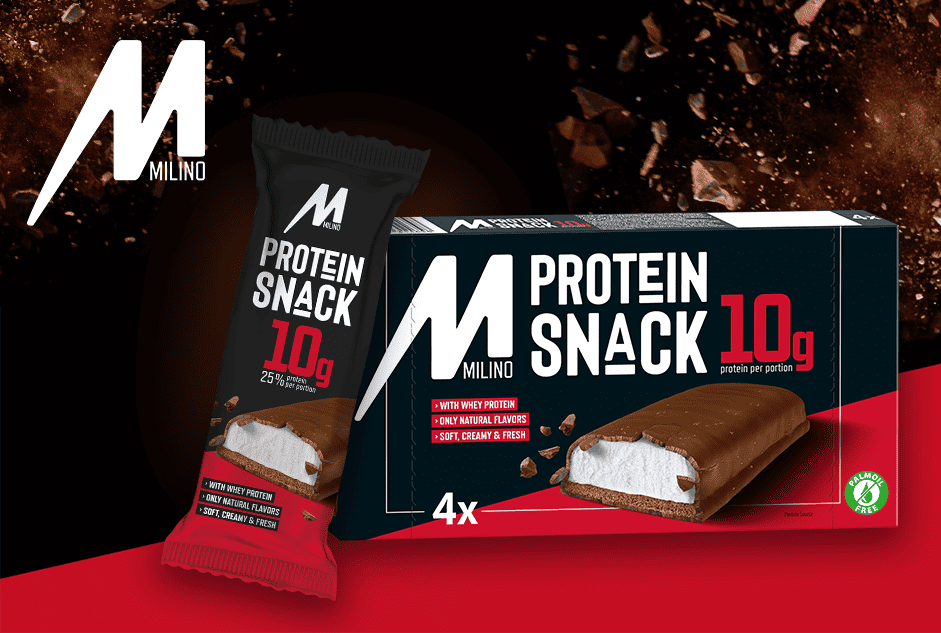 Milino Protein Snack
Protein meets fresh chocolate delight!
The MILINO Protein Snack is the first protein-snack in the in the chiller cabinet. It's the delicious snack without guilty conscience. The chilled protein-snack convinces with its creamy, fresh protein milk-cream on an airy sponge cake, covered in a crispy chocolate coating.
To Website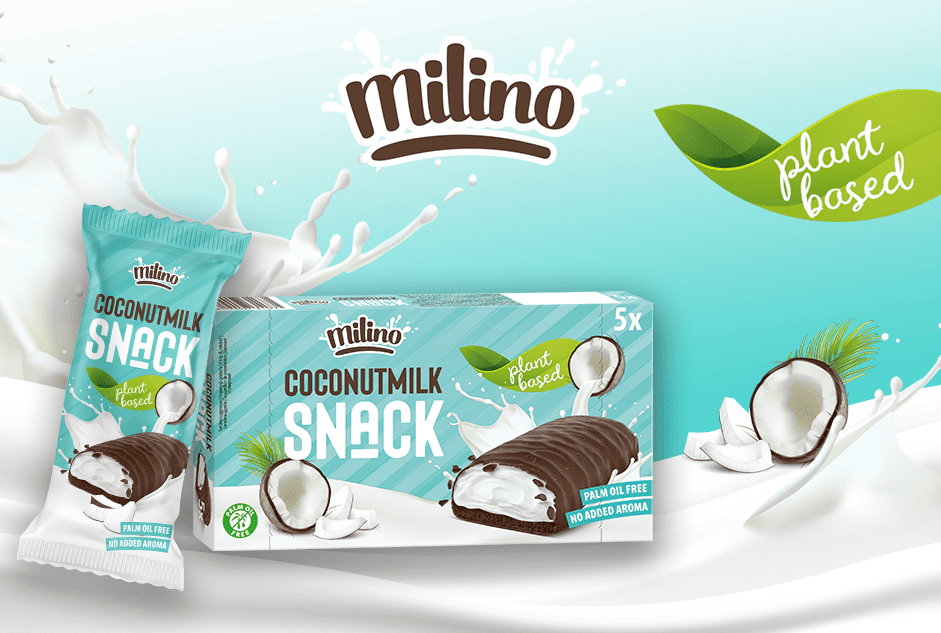 Milino Coconutmilk Snack
The first chilled snack based on coconut milk!
The Coconutmilk Snack combines the taste of a fluffy, fresh coconut milk cream on a airy sponge cake and a crispy coating of dark chocolate, and is perfect for a conscious snack in between.
To Website Milka Choco Snack
Dare to be tender!
The Milka Choco Snack brings tender pleasure to the refrigerated section and is just the right thing for chocolate lovers! With tender Milka Alpine Chocolate and fresh whole milk the Milka Choco Snack sweetens everyday moments. The tenderness is unmistakable – it provides unique taste, highest quality and special moments of enjoyment.
To Website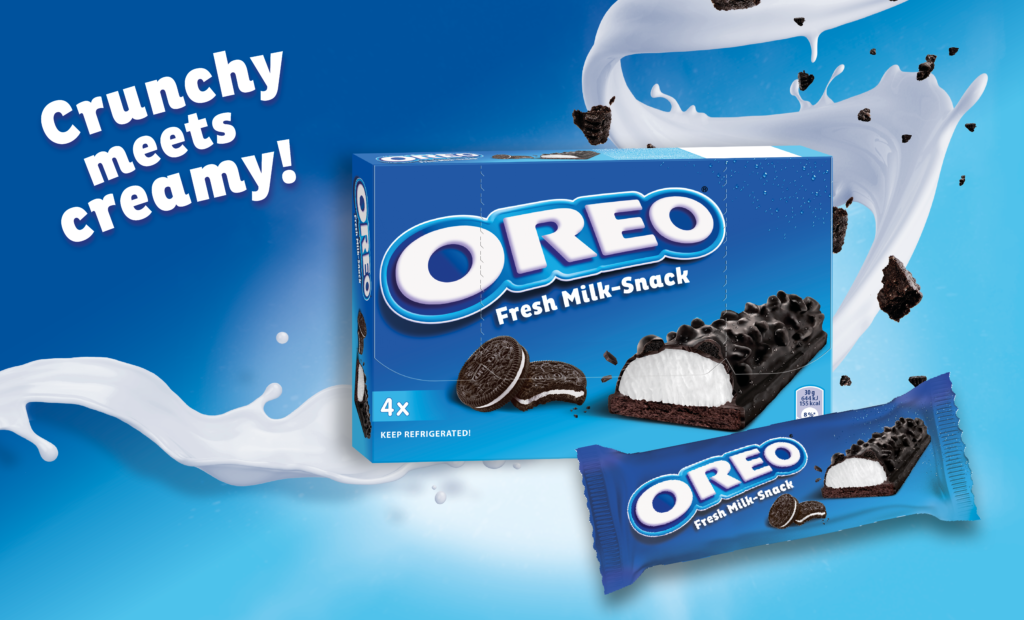 Oreo Fresh Milk-Snack
The first ever Milk Snack with real cookie crumbs in the coating!
Soon available in the refrigerated shelf! A milk snack with the popular Oreo Vanilla taste in the cream and real Oreo cookie crumbs in the dark cocoa coating.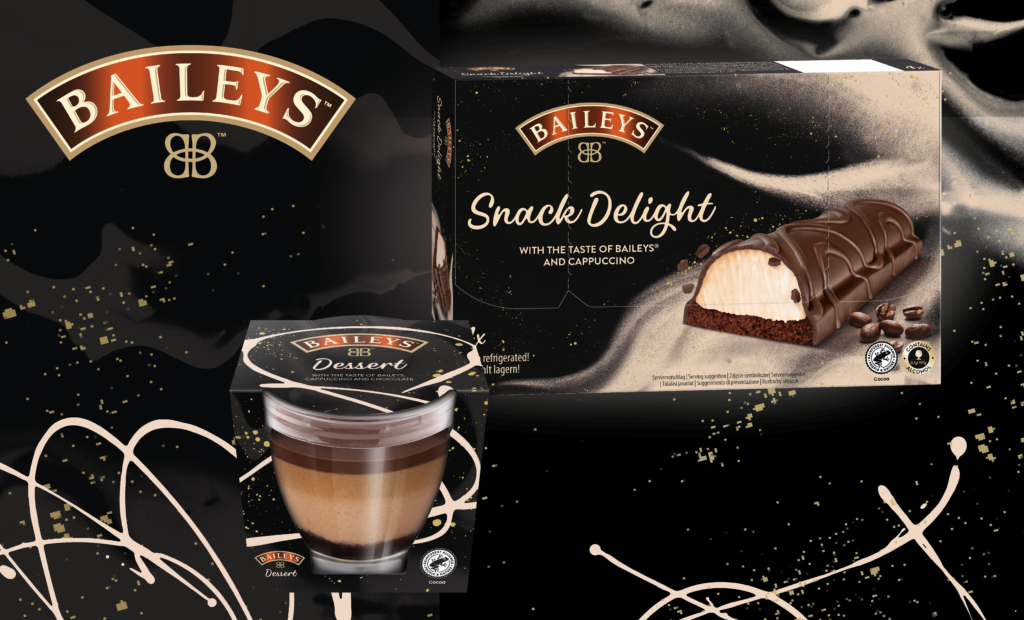 Baileys Snack Delight
The first chilled milk snack for adults!
Baileys is not just the most popular spirit worldwide but als the first ever Whisky-Cream-liqeur. As such, it is – in addition with the taste Cappuccino – perfect for the target group!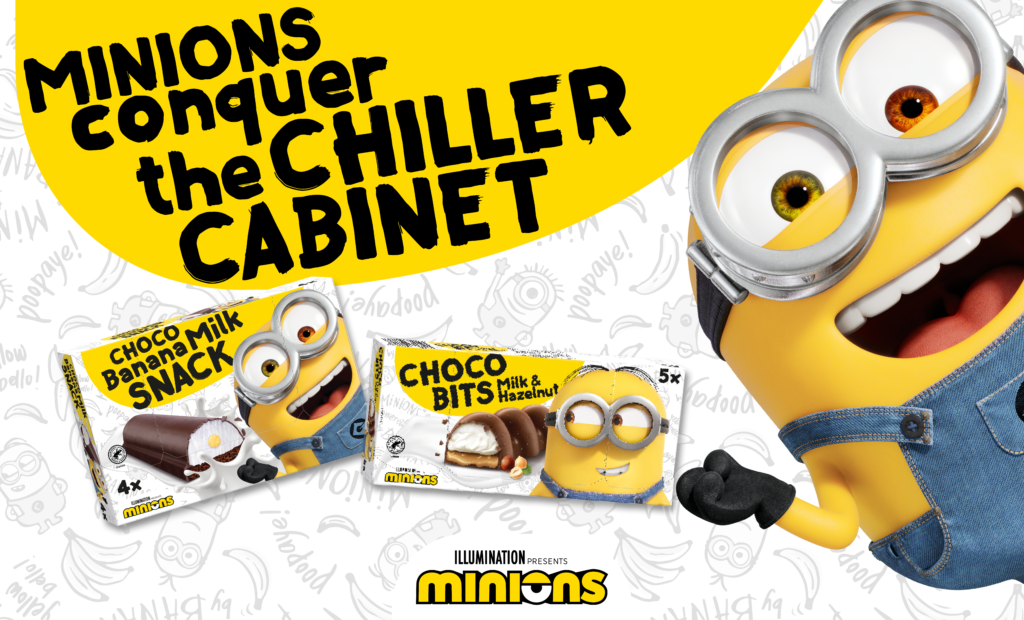 Minions Chilled Snacks
For the whole family!
With the Minions, one of the most popular and successful licensebrands in the world is conquering the chiller cabinets. The Minions Chilled Snackds portfolio consits of Minions Milk Snack Choco Banana and the Minions Choco Bits Milk & Hazelnut, so there's something for every taste!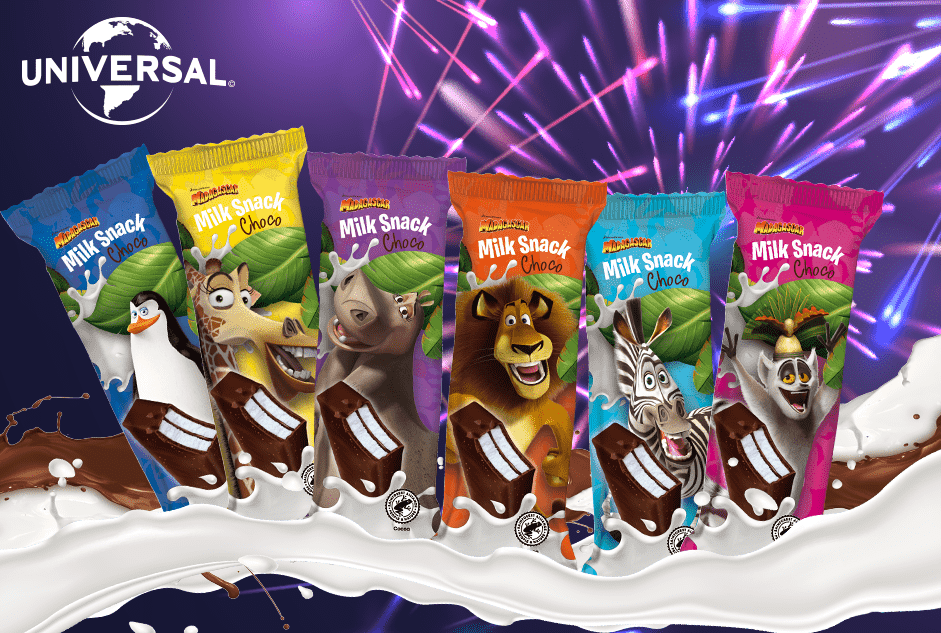 Movie Superstars Milk Snack
Now it's getting colorful!
Under the license of Universal, the design of this Milk Snack Choco changes half-yearly and features the latest movie stars from the Universal film scene. Cheerful characters and an eye-catching, colorful design will attract attention at the POS, bringing fresh impulse to the Milk Snack shelf.