Chilled
Milk Snacks
A fresh boost for your sales
Milk Snack, milk snack bar, milk sandwich, or milk bar – no matter what you want to call our exquisite little delicacies for children, teenager and grown-ups. In collaboration with our customers we create a mouth-watering variety of private label Milk Snacks (own brands, retail labels), products for FMCG manufacturers and industrial brands for brand owners. As tasty alternative we offer milk snacks under the license of several very popular brands like Milka Choco Snack, Oreo Fresh Milk-Snack, Baileys Snack Delight and Minions as well as under the TSC brand Milino.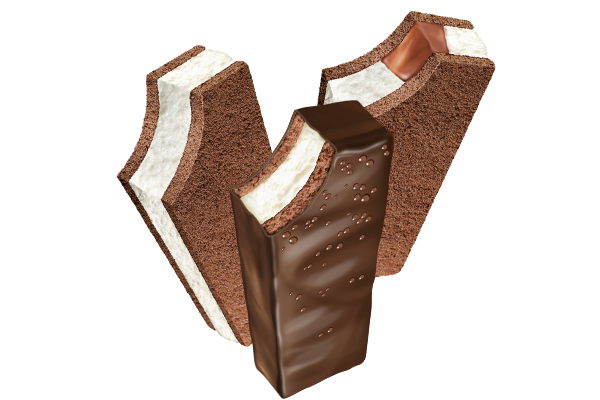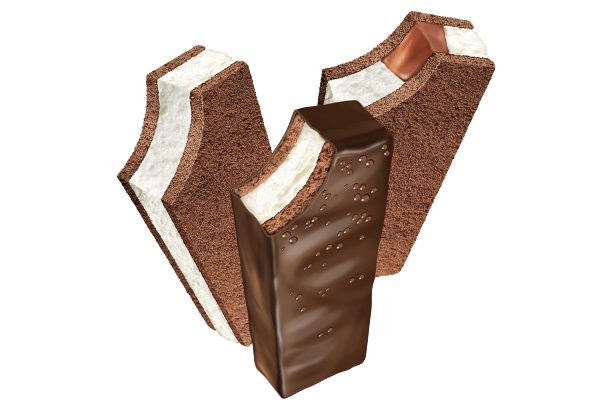 Strengthen your market position. Benefit from a high growth product category with great line extension potential. TSC Milk Snacks offer fresh inspiration for the refrigerated shelf – a copious amount of fresh whole milk is whipped into a light cream and sandwiched between two layers of finest sponge.
Many different flavours and recipes ensure great variety. All Milk Snacks can also be coated with delicious cocoa glaze or crisp chocolate. They are made with best ingredients and according to the strictest quality criteria. All our snacks are free from artificial colours, preservatives and hydrogenated fats.
■Indulgent   ■Classic   ■Long Praline    
Milk Snacks


Packaging Units

We package your success
You select, we package … your TSC Milk Snacks. We offer a variety of packaging solutions and sizes, providing the right packaging option for every target group and every type of merchandise presentation.
Consumer Units 
Single packs
The small, handy break time snack at school, at work or at home; enjoyed as a dessert, as a treat or as a pick-me-up on the go.
Multi-packs
Perfect to share with friends and family, and to keep handy in the fridge for when you fancy another snack.
Flowpack
Minis are ideal for sharing or if you just fancy a little snack in between!
Transport Units